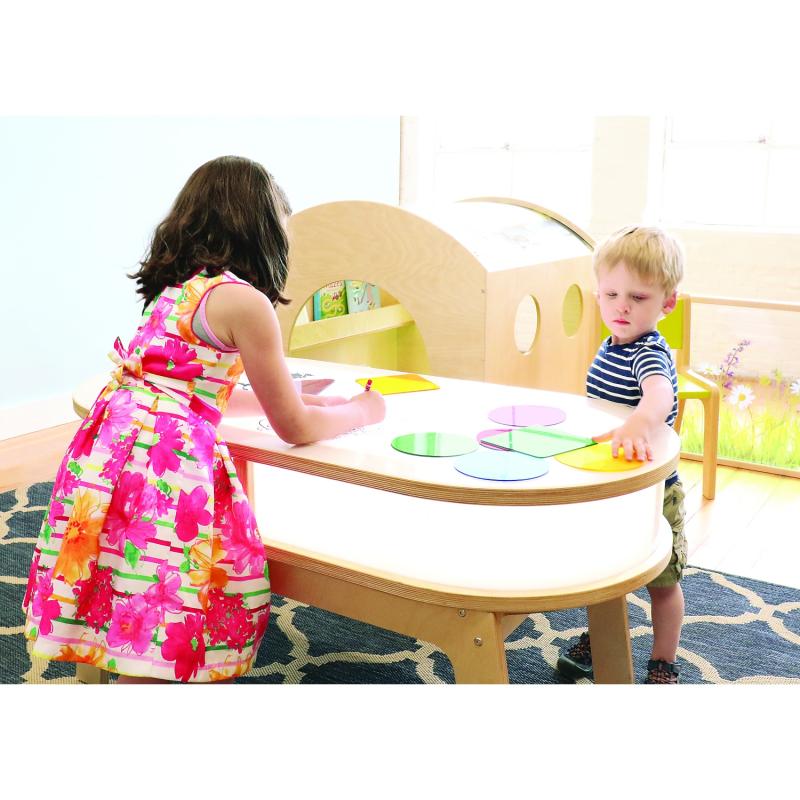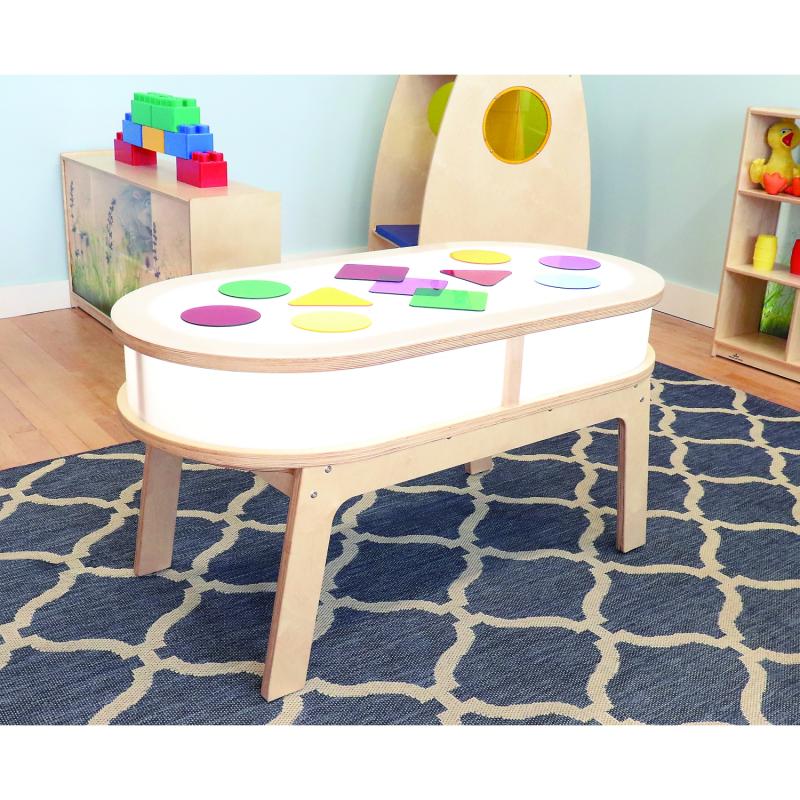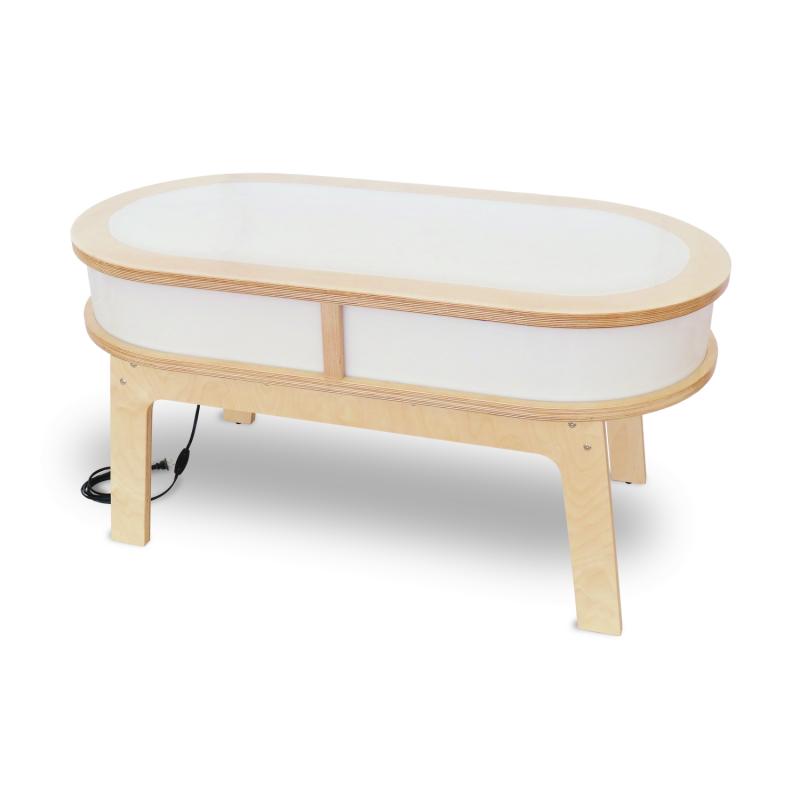 Whitney Plus Radiant LED Light Table
Description
Not all light tables are created equal! You'll love the pleasant curved design, unique side light panel and extra sturdy construction of our Radiant LED Light Table that integrates seamlessly with all other pieces in our Whitney Plus collection. Thoughtful design touches include gracefully curved corners that are safer and provide more accessibility to the table surface; an elongated shape that enables more children to participate at the same time; legs that are constructed in 1-inch birch plywood and fastened lengthwise for greater stability without impeding access to the table surface; and illuminated side panels that provide children a unique way to explore the intrinsic attributes of objects. The LED lighting system displays brighter and more uniformly distributed light, uses less electricity, produces less heat and features a handy on/off in-line toggle switch. Acrylic disks sold separately.Constructed in beautiful, durable 1-inch birch plywood in safe, non-toxic natural UV finish that won't yellow and withstands rigorous use. Made in USA. GreenGuard™ Gold certified. Lifetime Warranty. 
Dimensions: 47.00"W x 23.50"D x 24.00"H
Weight: 69 lbs.
Number of Boxes: 1
Tax Exemption
For tax exempt purchasing please open an account on our website and contact us for activation.
All purchases made with this account will be tax exempt.
Contract Purchasing
Contract purchasing is available with Pro Academy Furniture in the states of:
• New Jersey
• New York
• Pennsylvania
• Massachusetts
Click here for the details of contract purchasing with Pro Academy Furniture