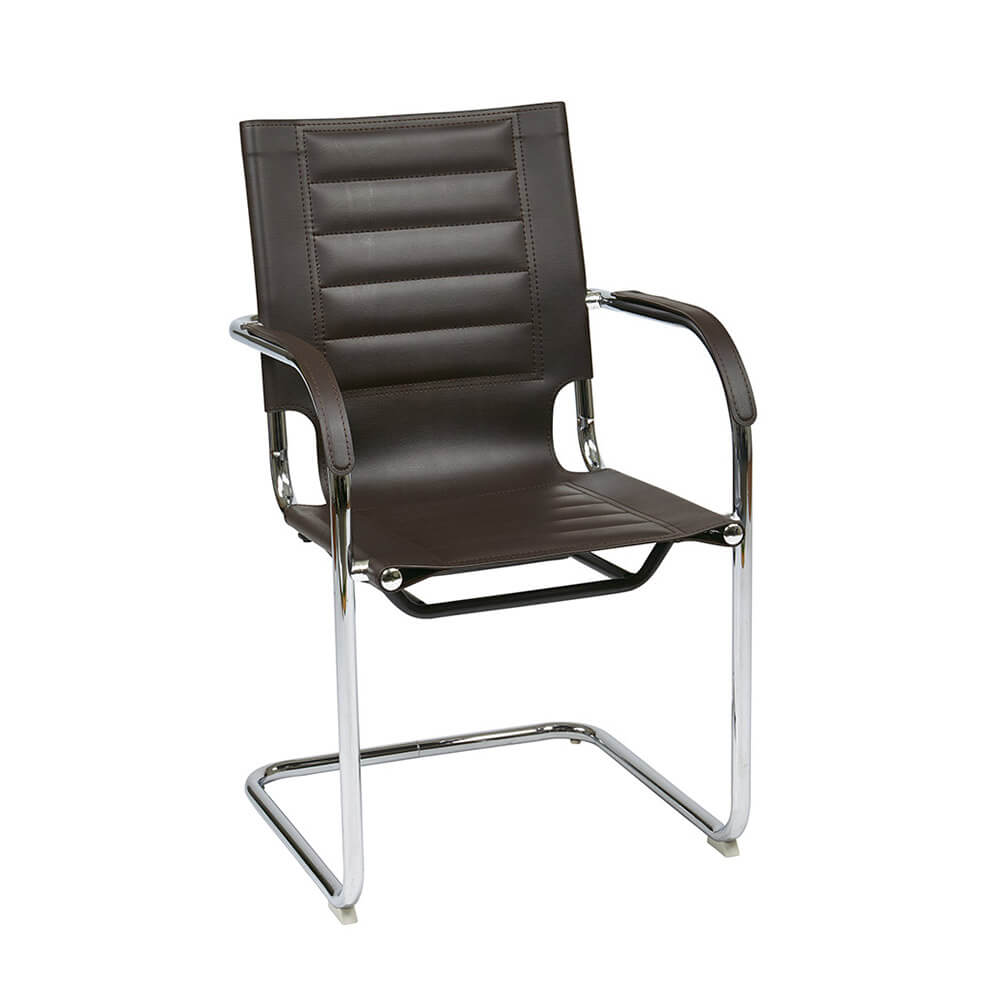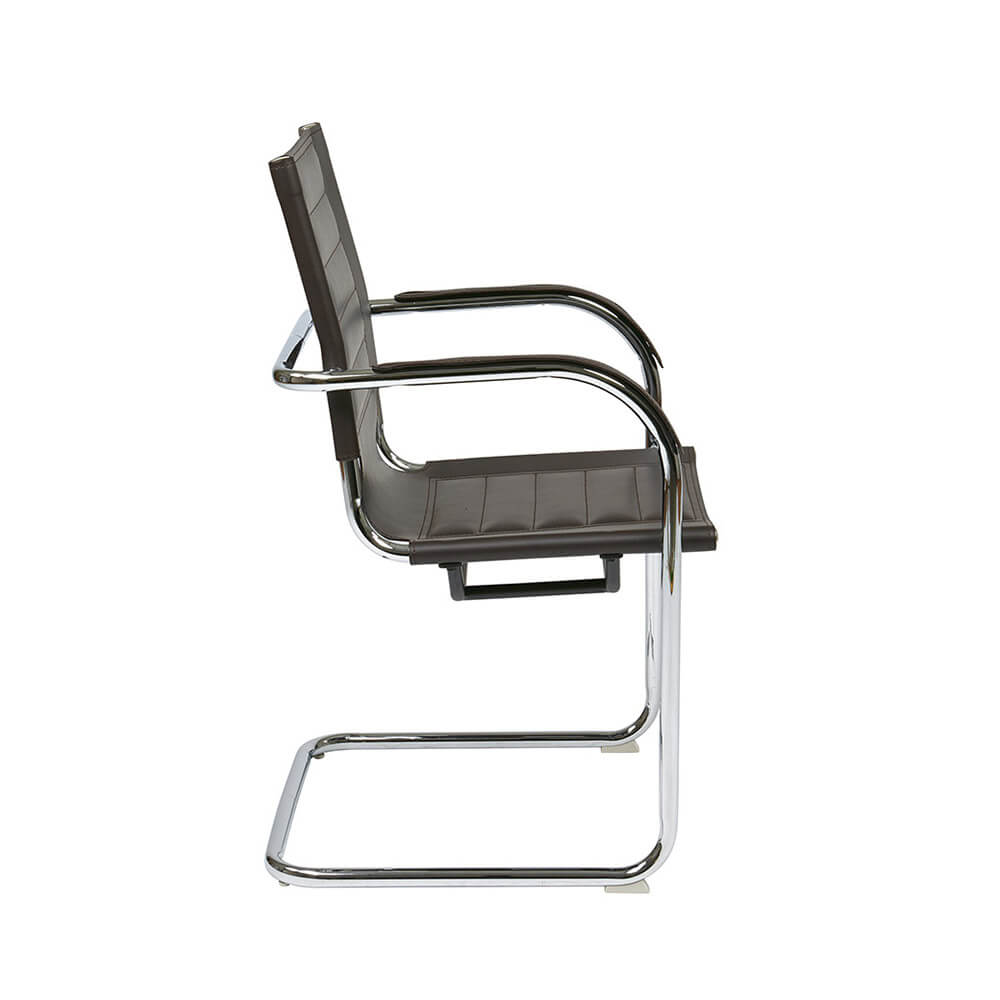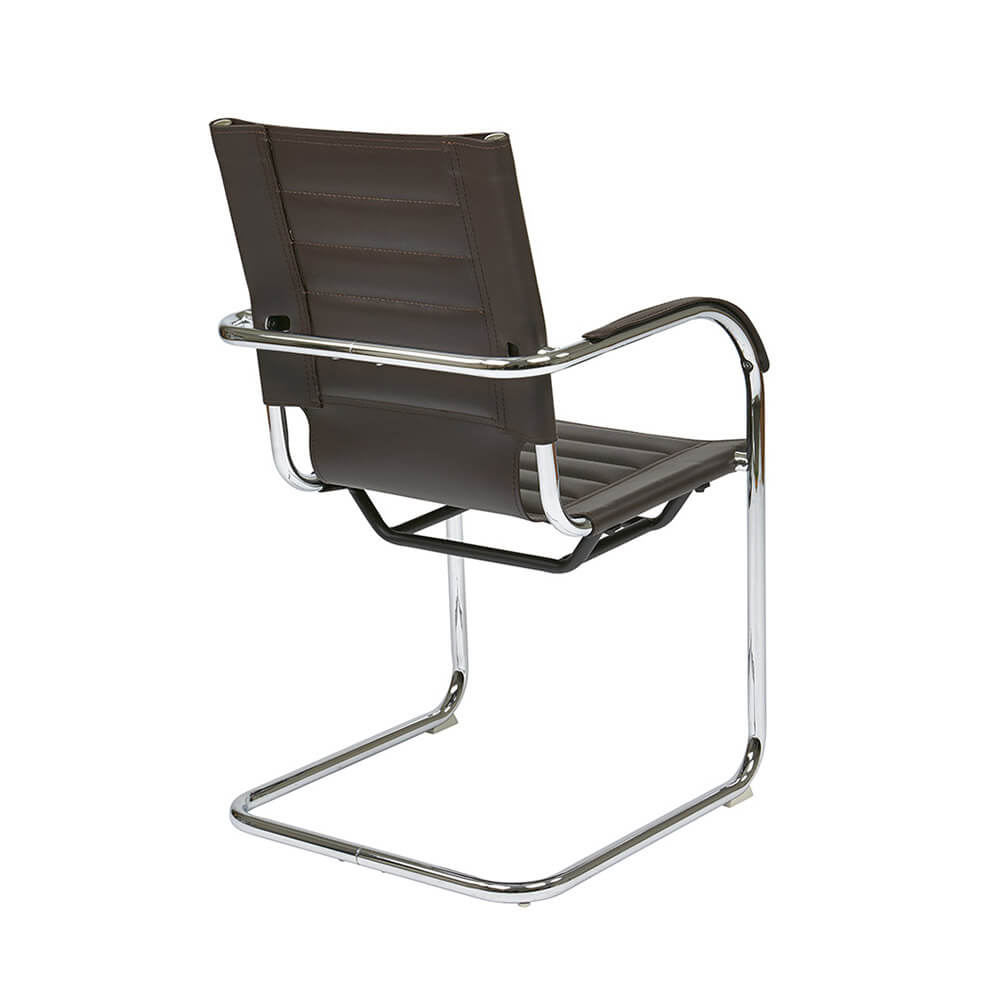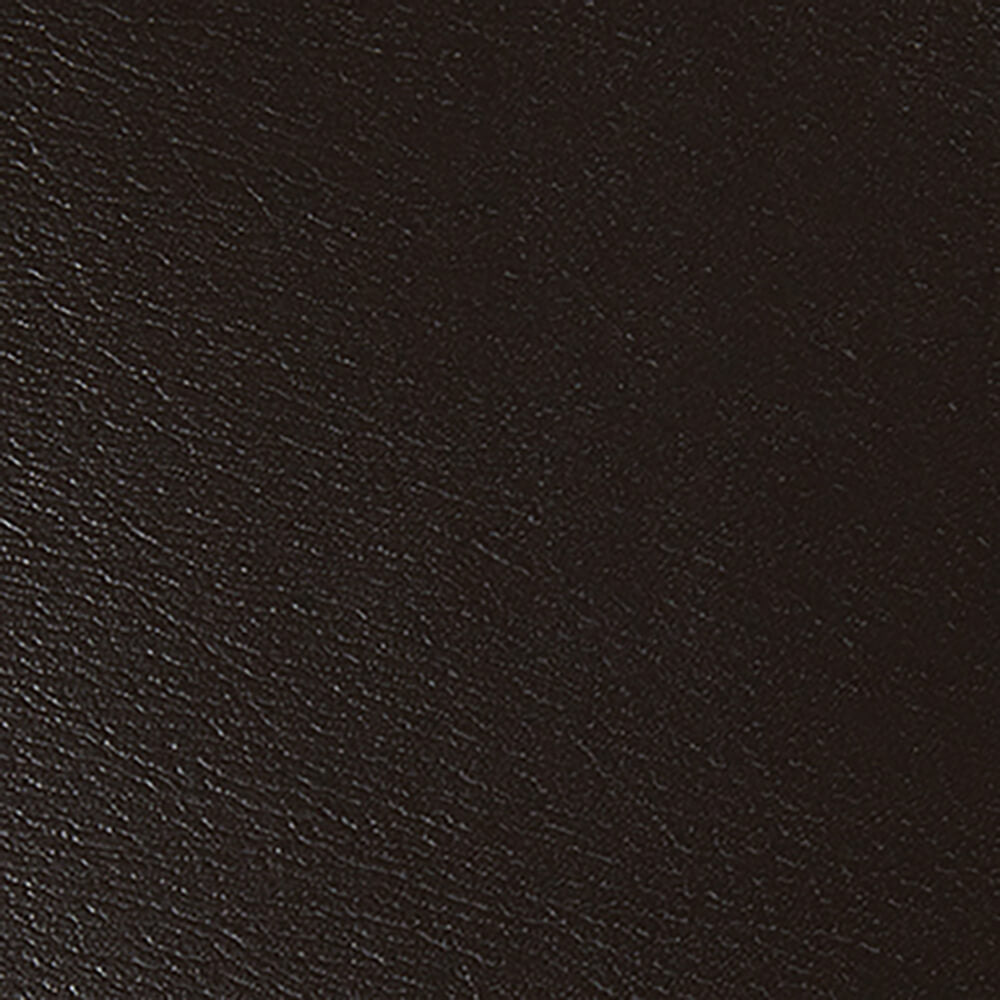 Description
Trinidad Guest Chair
Fold up chairs are a thing of the past, when extra seating is needed you shouldn't have to compromise on style or comfort. Featuring a sleek metal and leather combination, the Ave Six Trinidad Guest Chair breaks the mold in any setting. Its thinly cushioned back and seat complement the PVC covered arms for the utmost comfort. A curved metal base not only provides support, but also an interesting styling element, as the chair itself appears to be floating. A guest chair can find a place around any home office or conference room with it's style and price point. Place in any modern or contemporary setting for an immediate facelift and let the five bold color options get your creative styling juices flowing.
UPC No: 090234290100
First Available: 11/8/2012
Market: Commercial
Category: Chair
Brand: Worksmart
Style: Modern
Collection: Trinidad
Color Group: Brown
Product Highlights
• Tool-Less Assembly
• Attractive and functional guest chair
• Available in Black (-BK), Espresso (-ES), White (-WH), Cream (-CRM) and Red (-RD)
• Vinyl covered arms for comfort
• Vinyl seat and back
• Dimensions: 21.5" x 22.75" x 36.5"H
Product Specifications
Carton Dimensions: 37.25L x 22.625W x 22H
Gross Weight: 28 lbs
UPS Dim Weight: 90.4 lbs
Assembled Dimensions: 21.75W x 23D x 36.5H
Assembly Required: Yes
Net Weight: 22 lbs
Weight Capacity: 250 lbs
Arms Inside Max: 18.75 Inches
Arms Inside Min: 18.75 Inches
Arms To Floor Max: 27.5 Inches
Arms To Floor Min: 27.5 Inches
Arms To Seat Max: 10 Inches
Arms To Seat Min: 10 Inches
Back Height: 18.75 Inches
Back Width: 18.25 Inches
Seat Depth: 16.75 Inches
Seat Max Height: 27.5 Inches
Seat Min Height: 27.5 Inches
Seat Width: 18.5 Inches
Tax Exemption
For tax exempt purchasing please open an account on our website and contact us for activation.
All purchases made with this account will be tax exempt.
Contract Purchasing
Contract purchasing is available with Pro Academy Furniture in the states of:
• New Jersey
• New York
• Pennsylvania
• Massachusetts
Click here for the details of contract purchasing with Pro Academy Furniture