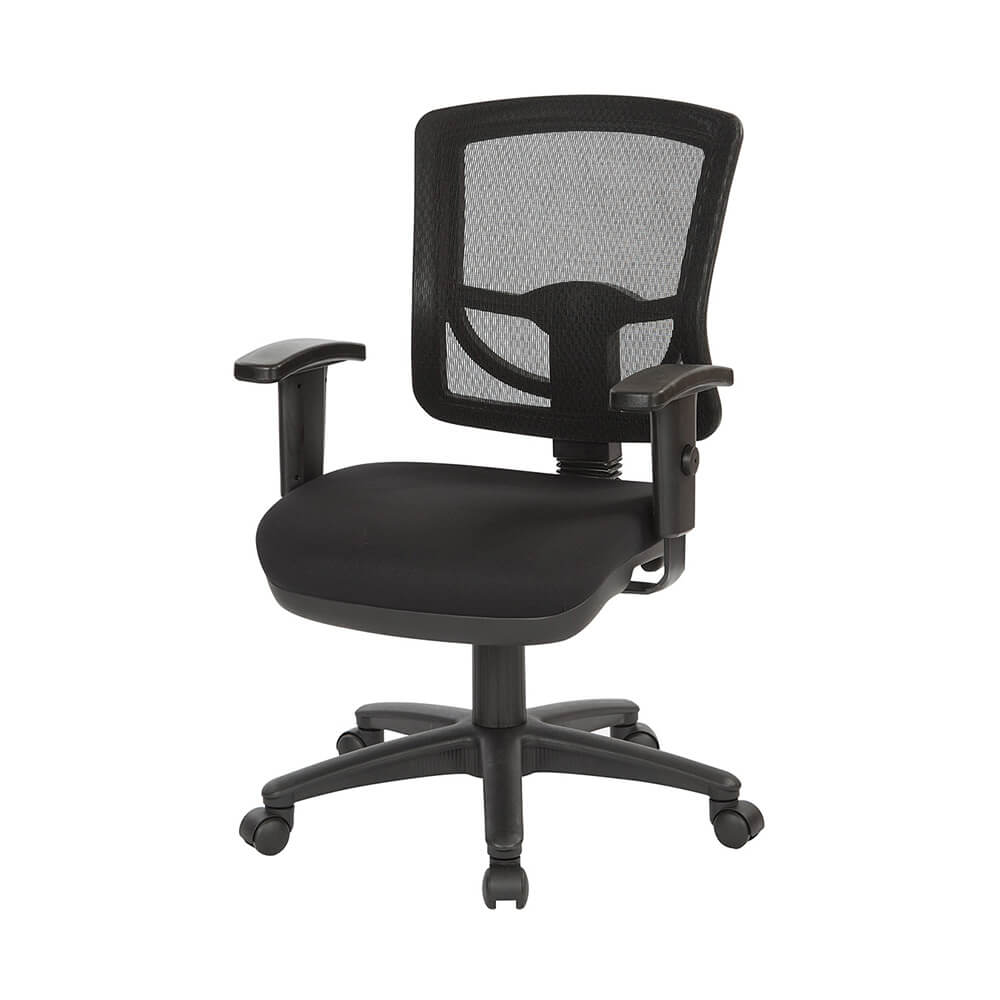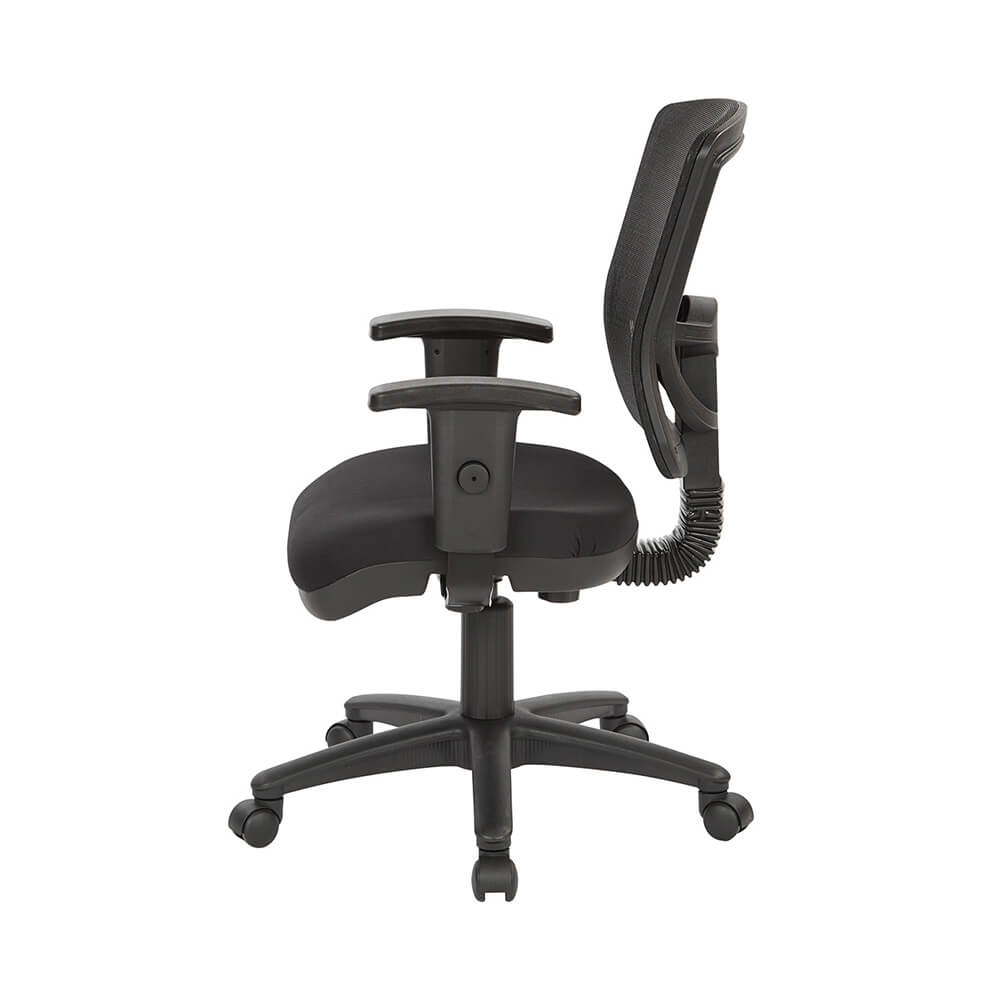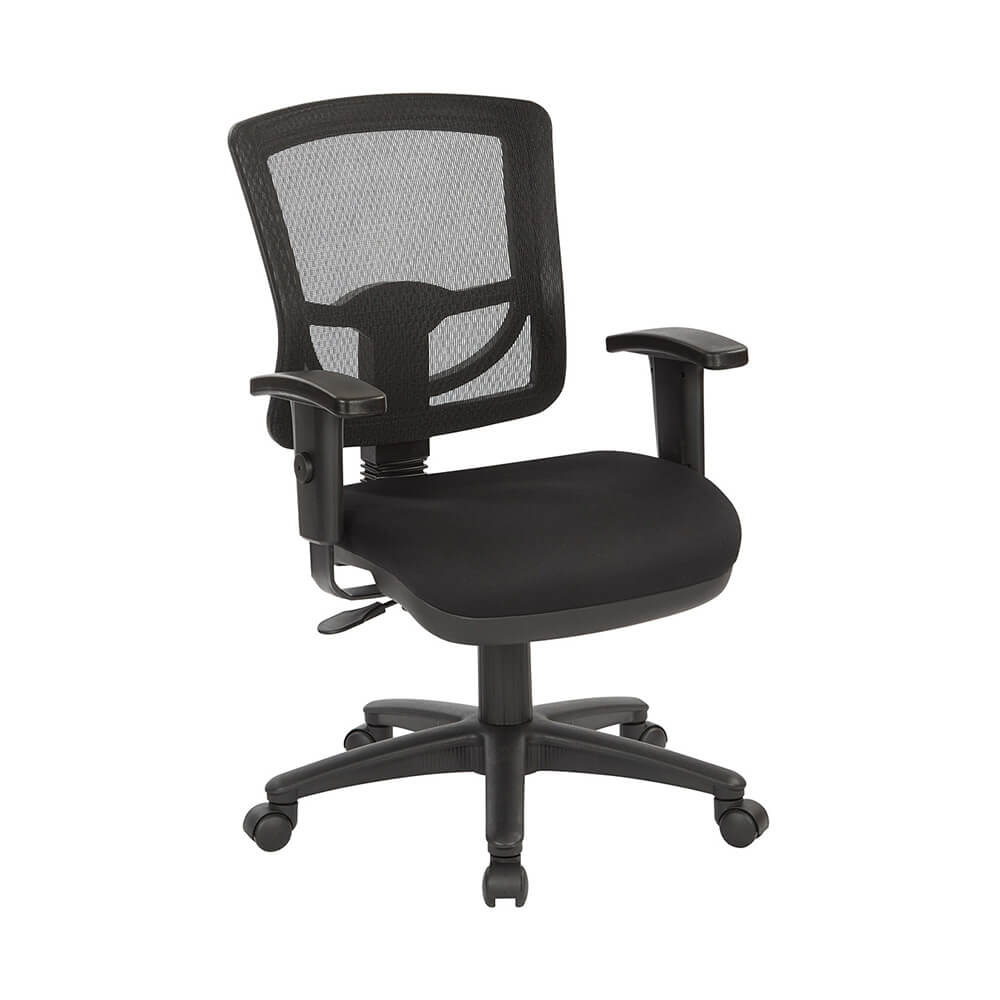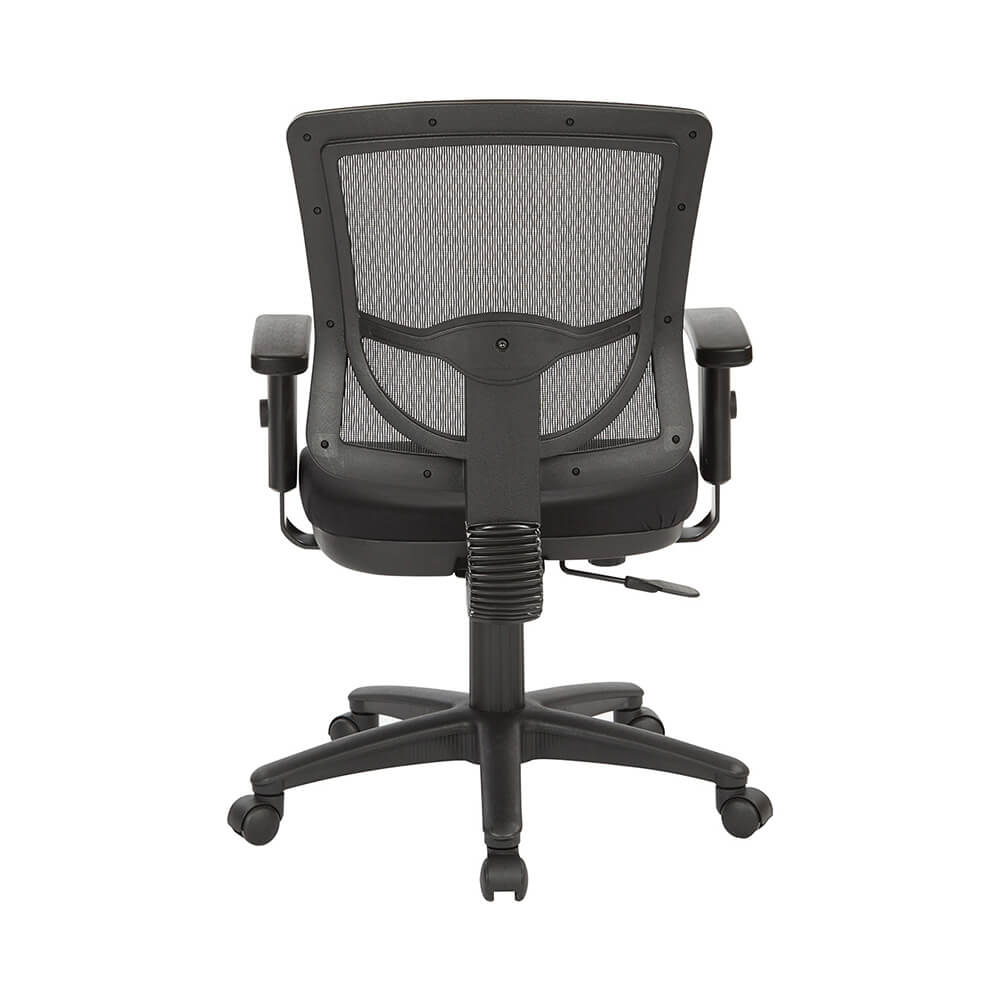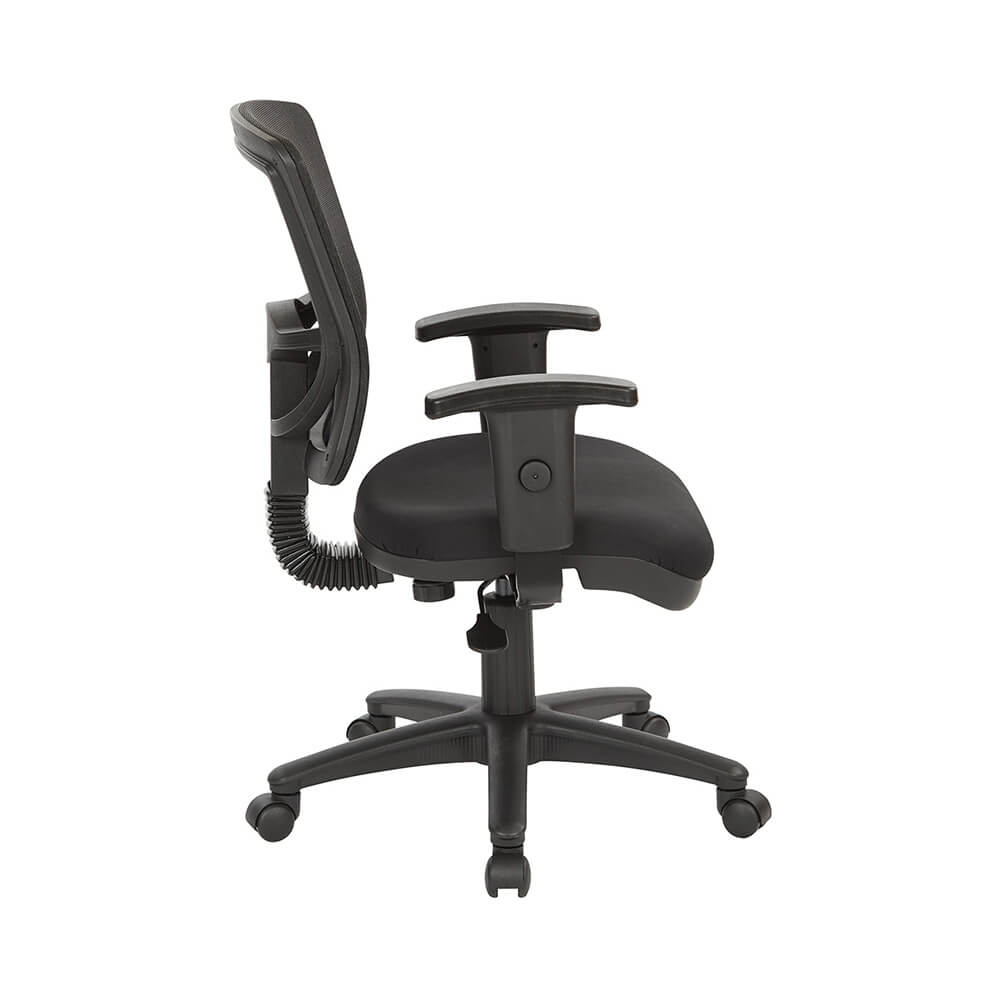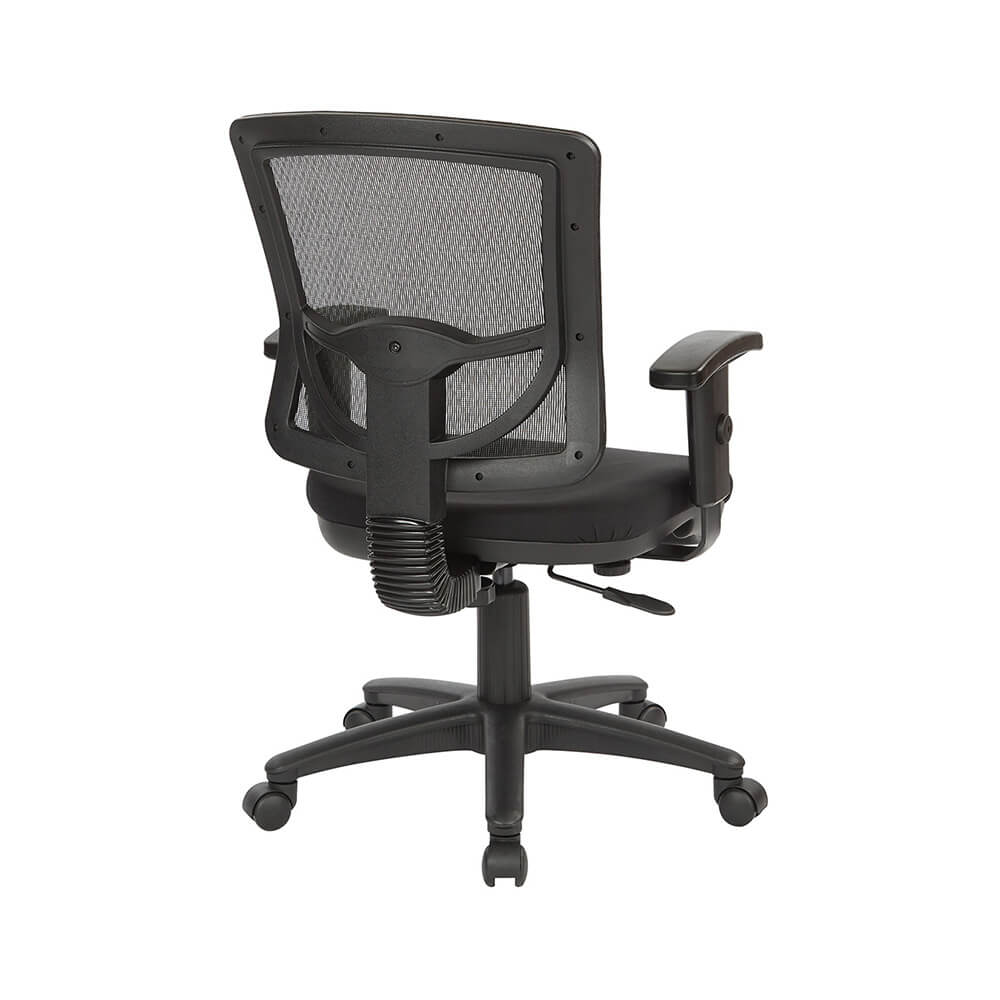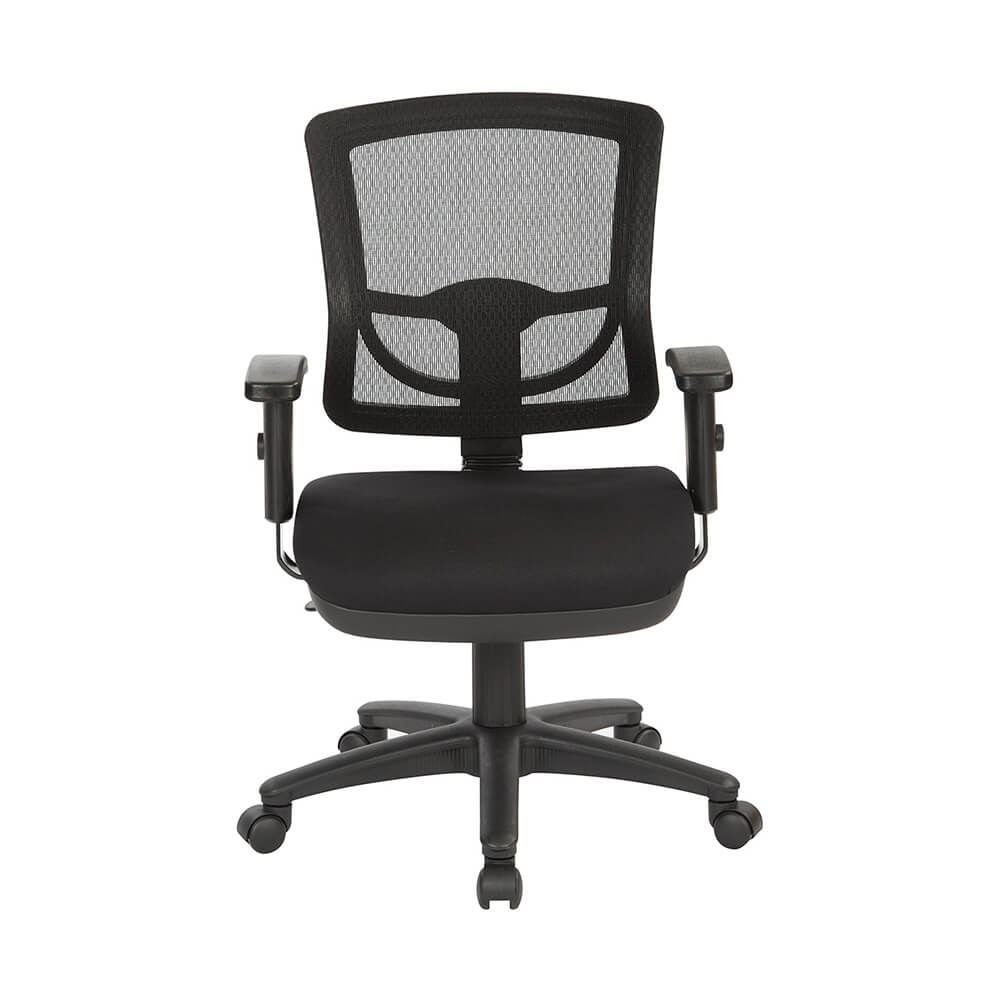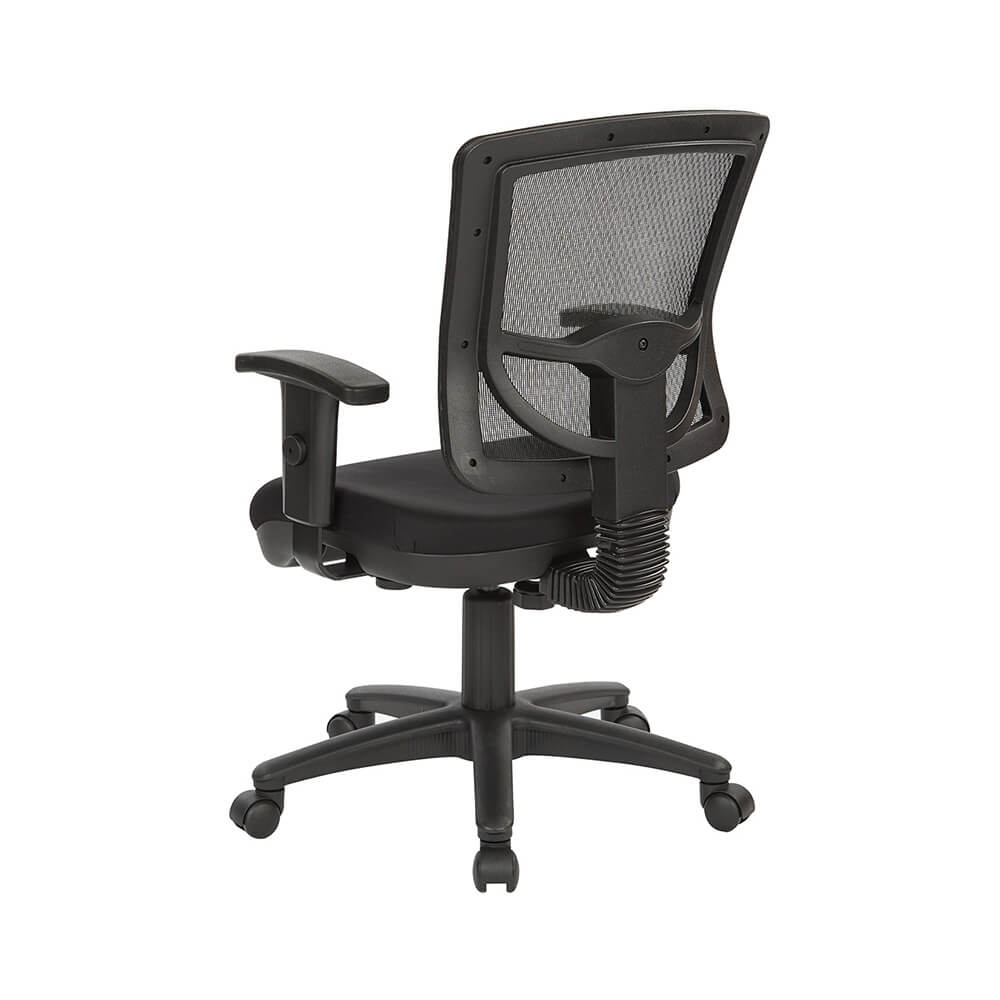 Progrid® Mesh Back Task Chair
Description
Progrid® Mesh Back Task Chair
Stay on task during the work day with this economical black office chair. Sink back into the comfort of the breathable mesh back with built-in lumbar support and soft, padded seat as it contours to your body. A ratchet back height adjustment allows you to customize the back height to your precise needs, while the height adjustable arms and seat height adjustment allow for further personalization. Update your office seating with the ProGrid Back Task Chair.

• UPC No: 090234334477
• Market: Commercial
• Category: Chair
• Brand: Pro-line II
• Style: Professional
• Series: ProGrid
• Color Group: Black
• Product Class: Made-to-Order - Please allow for additional shipping time

Product Highlights
• Breathable ProGrid back with built-in lumbar support
• One touch pneumatic seat height adjustment
• Padded Coal FreeFlex (-30) fabric seat
• Height adjustable arms
• Ratchet back height adjustment
• Nylon base with dual wheel carpet
Product Specifications
Carton Dimensions: 23.375L x 23.5W x 12.5H
Gross Weight: 29 lbs
UPS Dim Weight: 33.5 lbs

Assembled Dimensions: 19.625W x 23D x 41.75H
Additional Dimensions: See Media
Assembly Required: Yes
Net Weight: 24 lbs
Weight Capacity: 250 lbs
Arms Inside Max: 18.5 Inches
Arms Inside Min: 18.5 Inches
Arms To Floor Max: 31 Inches
Arms To Floor Min: 26 Inches
Arms To Seat Max: 11.5 Inches
Arms To Seat Min: 9 Inches
Assembly Chair Max Overall Height: 41.75 Inches
Back Height: 18.25 Inches
Back Width: 18.875 Inches
Base Diameter: 25.625 Inches
Ratchet Back Range: 2 Inches
Seat Depth: 17.5 Inches
Seat Max Height: 22.75 Inches
Seat Min Height: 17.75 Inches
Seat Range Height: 5 Inches
Seat Thickness: 2.5 Inches
Seat Width: 19.625 Inches

Product Features
Pneumatic Seat Height Adjustment
Allows for quick and easy adjustment to regulate chair height relative to the floor.
Back Height Adjustment
Allows positioning of lumbar support within a fixed range to alleviate back stress.
360* Swivel
Chair rotates a full 360* in either direction for ease of motion. Standard on every executive and task chair.
Tax Exemption
For tax exempt purchasing please open an account on our website and contact us for activation.
All purchases made with this account will be tax exempt.
Contract Purchasing
Contract purchasing is available with Pro Academy Furniture in the states of:
• New Jersey
• New York
• Pennsylvania
• Massachusetts
Click here for the details of contract purchasing with Pro Academy Furniture