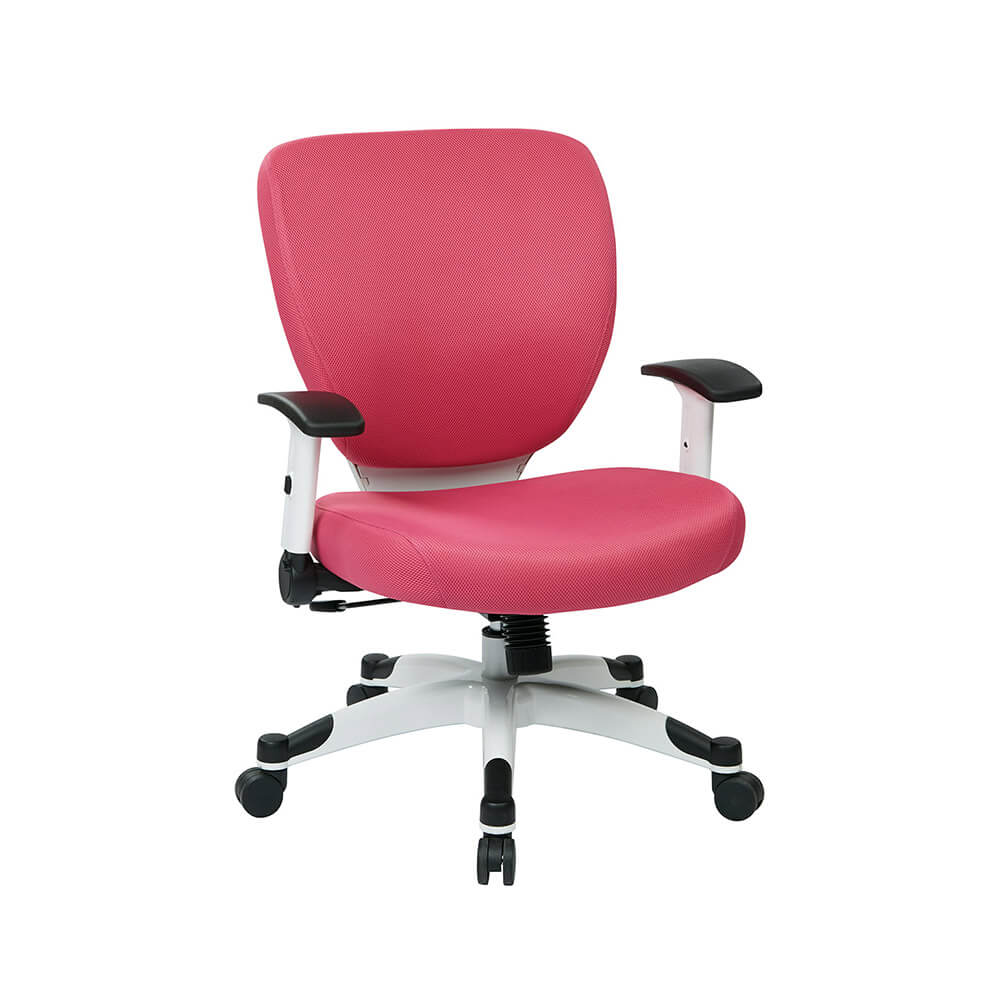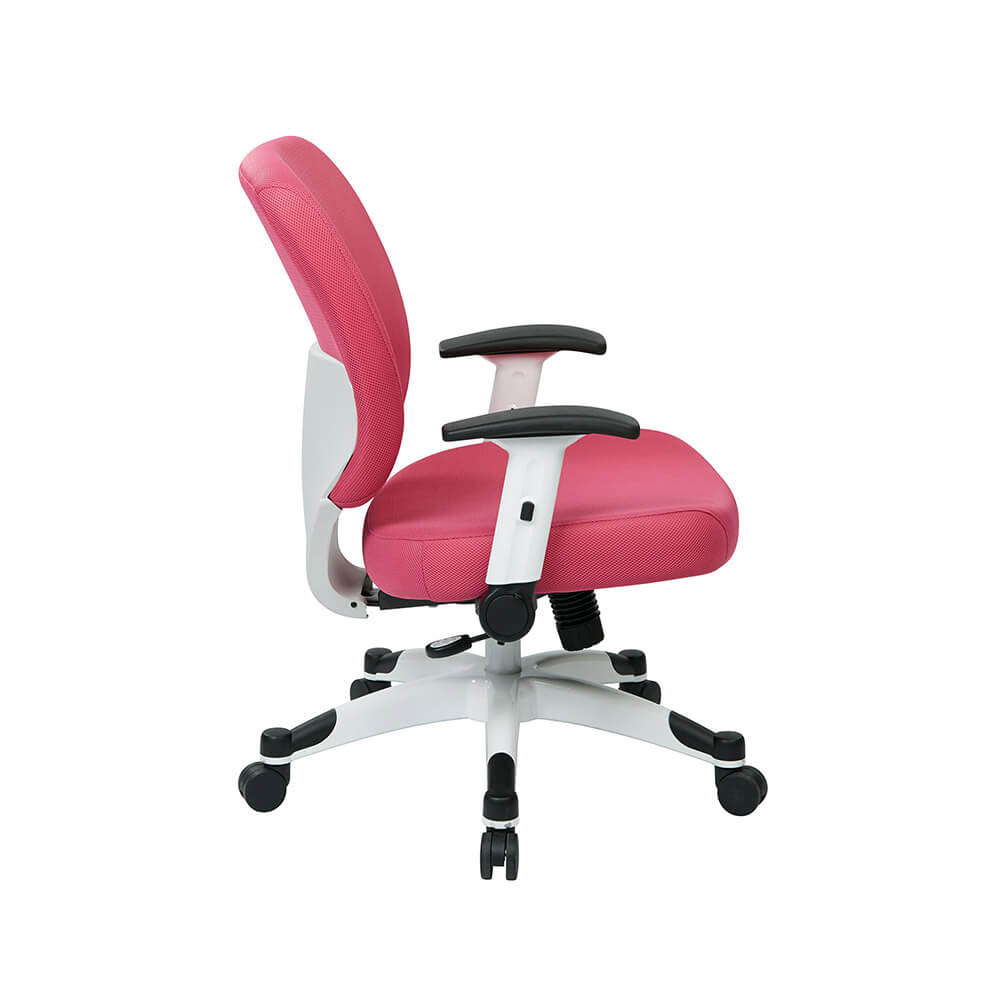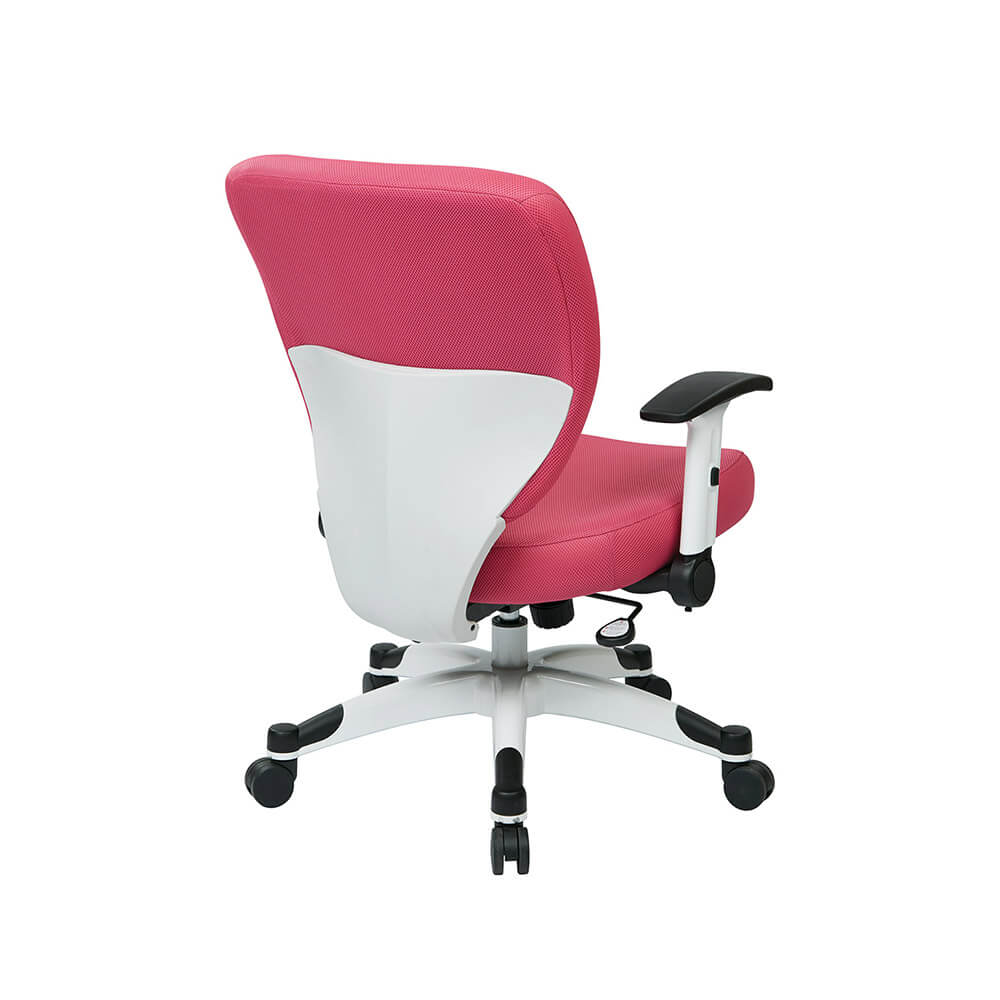 Padded Seat Managers Chair
Description
Padded Seat Managers Chair
The 5200W Deluxe Mesh Task Chair with Synchro-Tilt Control is a playful yet professional chair that features built-in lumbar support with a thickly padded mesh seat and back. A pressurized seat height adjustment maintains you at the perfect level while the adjustable tilt tension lets you recline effortlessly. Height adjustable arms flip back for your convenience while the dual wheel carpet casters allow you to glide smoothly. Available in 12 fun colors, this piece is destined to become an office favorite. The 5200W Deluxe Mesh Task Chair by Space Seating. Add to cart now for online savings on this durable office chair.
• UPC No: 090234108825
• Market: Commercial
• Category: Chair
• Brand: Space Seating
• Style: Professional
• Series: Pulsar
• Color Group: Pink
• Product Class: Made-to-Order - Please allow for additional shipping time
Product Highlights
• Thick Padded Deluxe Mesh Contour Seat with Built-inLumbar Support
• One Touch Pneumatic Seat Height Adjustment
• 2-to-1 Synchro Tilt Control with Adjustable Tilt Tension
• Height Adjustable Padded Flip Arms Coated Nylon Base with Dual Wheel Carpet Casters
• Black End Caps Has achieved GREENGUARD Certification Available in Fun Colors
Product Specifications
• Carton Dimensions: 15L x 28W x 27H
• Gross Weight: 44 lbs
• UPS Dim Weight: 55.3 lbs
• Assembled Dimensions: 26W x 27D x 38H
• Assembly Required: Yes
• Net Weight: 36 lbs
• Weight Capacity: 250 lbs
• Arms Inside Max: 18.5 Inches
• Arms Inside Min: 18.5 Inches
• Arms To Floor Max: 26.25 Inches
• Arms To Floor Min: 23.5 Inches
• Arms To Seat Max: 18.5 Inches
• Arms To Seat Min: 18.5 Inches
• Back Height: 19 Inches
• Back Thickness: 1.25 Inches
• Back Width: 20.5 Inches
• Base Diameter: 25.5 Inches
• Fabric COM: 1.5 Yards
• Seat Depth: 19.5 Inches
• Seat Max Height: 19.5 Inches
• Seat Min Height: 16.75 Inches
• Seat Range Height: 2.75 Inches
• Seat Thickness: 3.5 Inches
• Seat Width: 20.5 Inches
Product Features
• Pneumatic Seat Height Adjustment
Allows for quick and easy adjustment to regulate chair height relative to the floor.
• 360* Swivel
Chair rotates a full 360* in either direction for ease of motion. Standard on every executive and task chair.
• 2-to-1 Synchro Tilt
Back reclines at 2-to-1 ratio to seat angle. Allows user to recline while keeping seat cushion relatively level to floor.
• Tilt Tension
Controls rate and ease with which chair reclines for different weights and strengths of users.
• Tilt Lock
Locks out tilt function when chair is in upright position.
Tax Exemption
For tax exempt purchasing please open an account on our website and contact us for activation.
All purchases made with this account will be tax exempt.
Contract Purchasing
Contract purchasing is available with Pro Academy Furniture in the states of:
• New Jersey
• New York
• Pennsylvania
• Massachusetts
Click here for the details of contract purchasing with Pro Academy Furniture