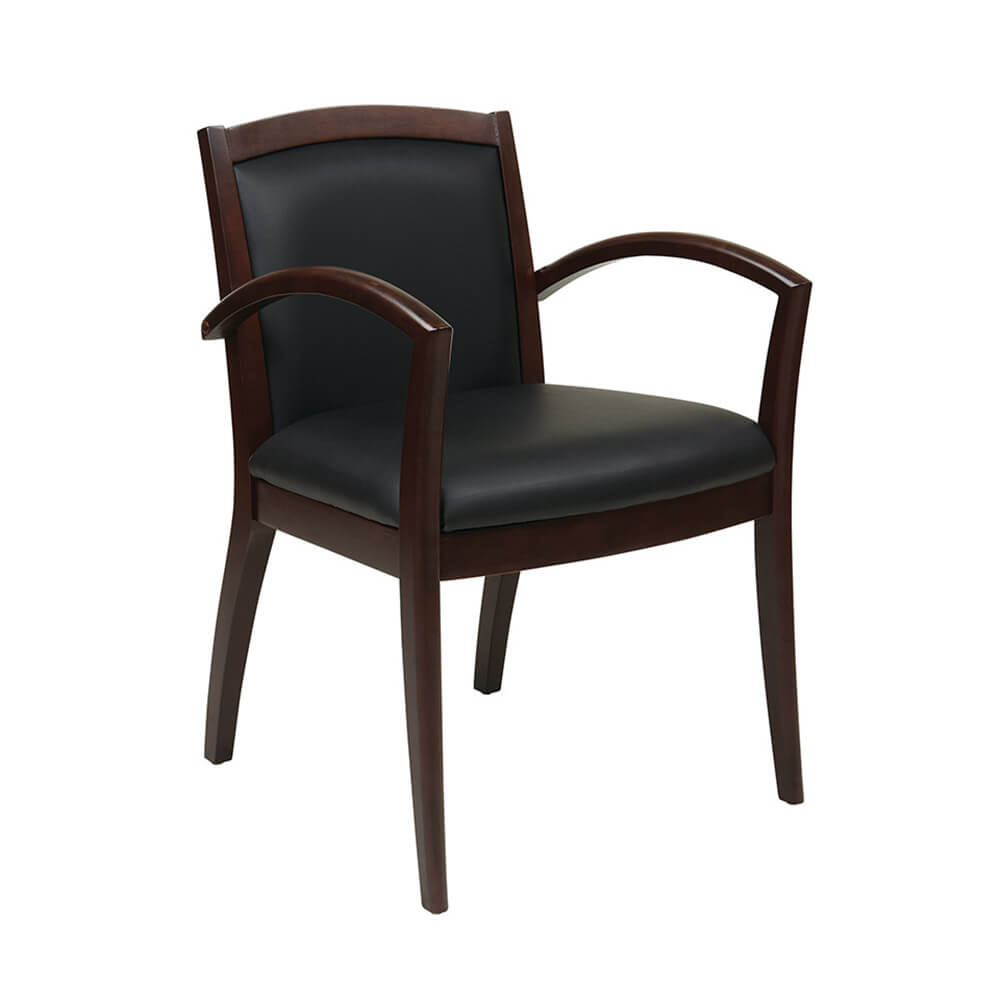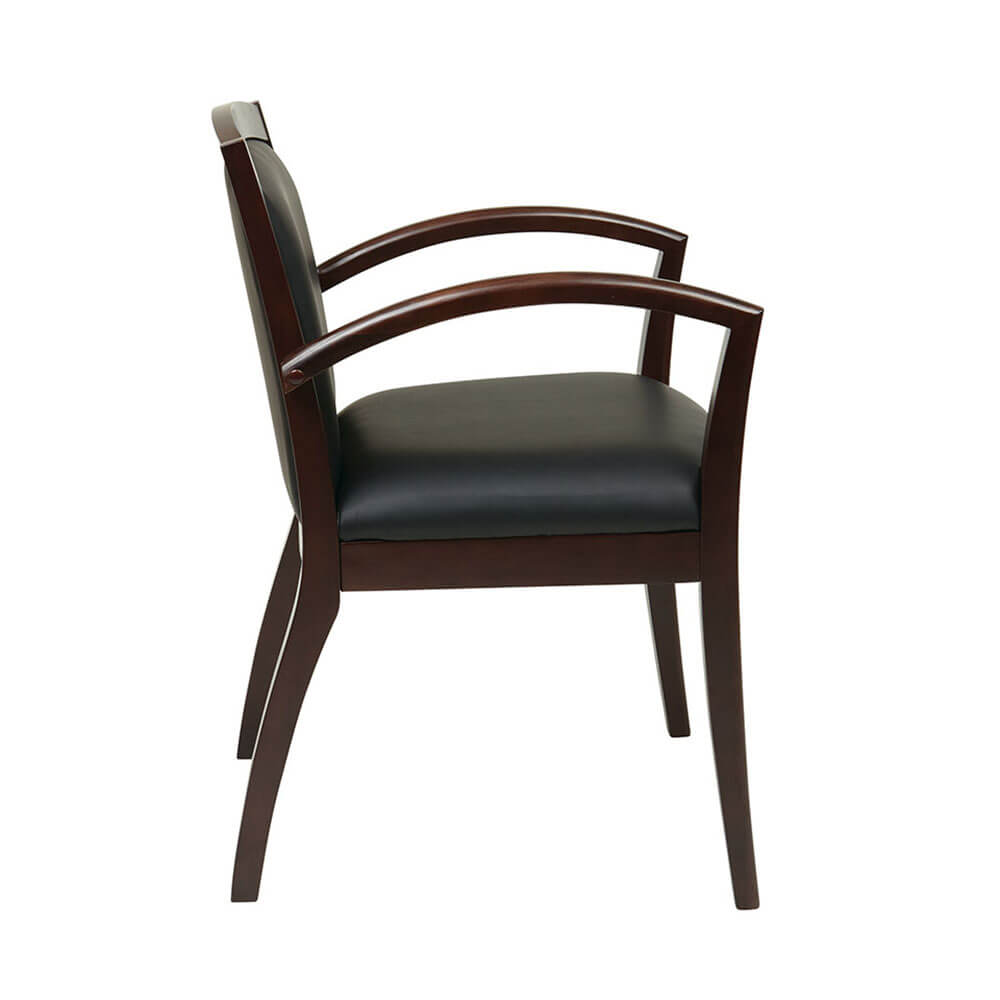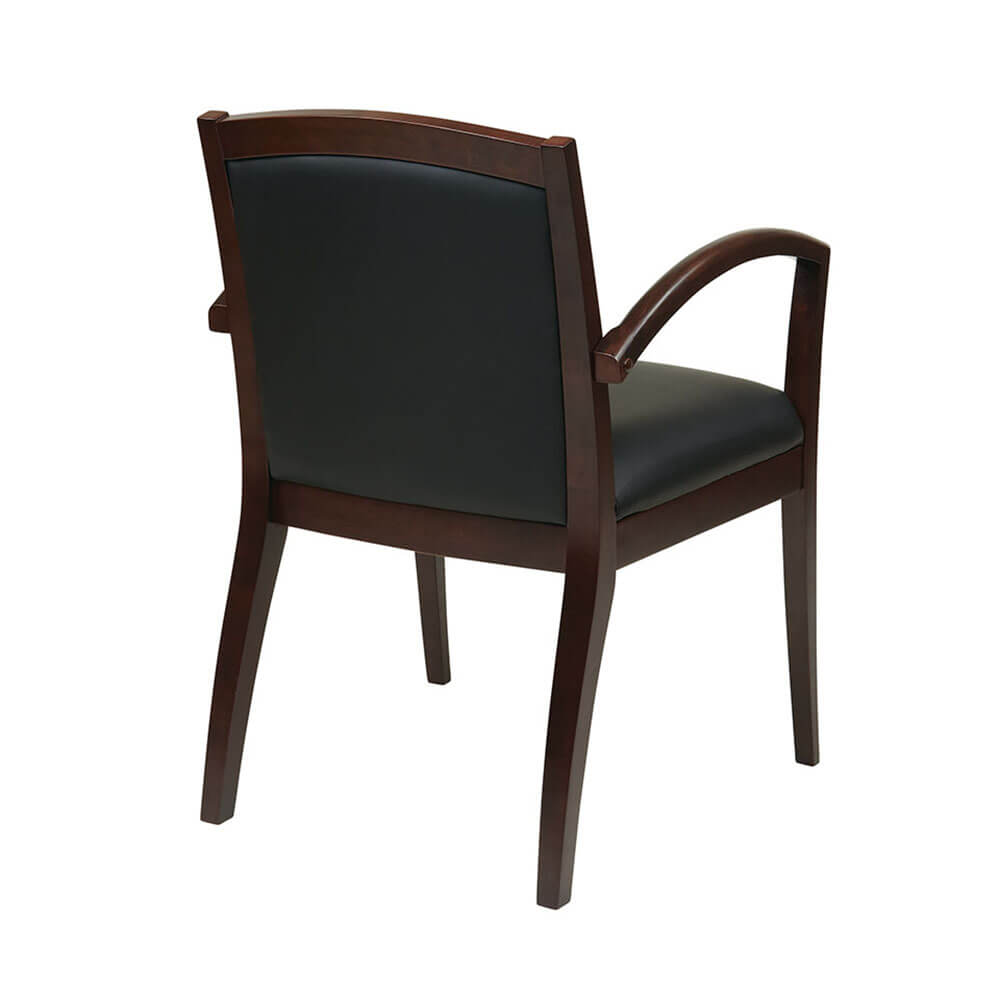 Napa Espresso Guest Chair With Full Cushion Back
Description
Napa Espresso Guest Chair With Full Cushion Back
Magnify your corporate style with this casual feel Napa guest chair. Sturdy metal and solid wood reinforced framing combines intelligent fabrication with a classic look and feel that will blend seamlessly into your existing office decor. With the back and seat comprised of soft & durable Bonded Leather, you and your guests will enjoy the comfort and relaxation of this classy and professional seating solution. This Napa reception area chair is currently available in sophisticated Espresso, traditional Cherry, classic Mahogany, and crisp Maple for custom coordination into your existing furnishings. Combine all these features with the standard 15 year limited warranty, you have peace of mind in knowing that this chair is backed with confidence. Add to cart now and start enjoying the classic looks of this casual feel office chair for years to come.
• UPC No: 090234299769
• First Available: 12/17/2012
• Market: Commercial
• Category: Chair
• Brand: OSP Furniture
• Style: Contemporary
• Collection: Napa Collection
• Color Group: Brown
Product Highlights
• Select Hardwood Veneers
• Full Cushion Back and Seat Available in Black Bonded Leather (-EC3)
• High Gloss Cherry, Mahogany, Maple or Espresso Finish Frame
• KD Construction
Product Specifications
• Carton Dimensions: 36L x 25W x 10H
• Gross Weight: 29 lbs
• UPS Dim Weight: 43 lbs
• Assembled Dimensions: 23W x 23.5D x 32.75H
• Assembly Required: Yes
• Net Weight: 24 lbs
• Arms Inside Min: 20 Inches
• Arms To Floor Min: 27 Inches
• Arms To Seat Min: 7.5 Inches
• Back Height: 14 Inches
• Back Thickness: 1.5 Inches
• Back Width: 19 Inches
• Seat Depth: 17.5 Inches
• Seat Max Height: 19 Inches
• Seat Min Height: 19 Inches
• Seat Thickness: 3 Inches
• Seat Width: 22 Inches
Tax Exemption
For tax exempt purchasing please open an account on our website and contact us for activation.
All purchases made with this account will be tax exempt.
Contract Purchasing
Contract purchasing is available with Pro Academy Furniture in the states of:
• New Jersey
• New York
• Pennsylvania
• Massachusetts
Click here for the details of contract purchasing with Pro Academy Furniture