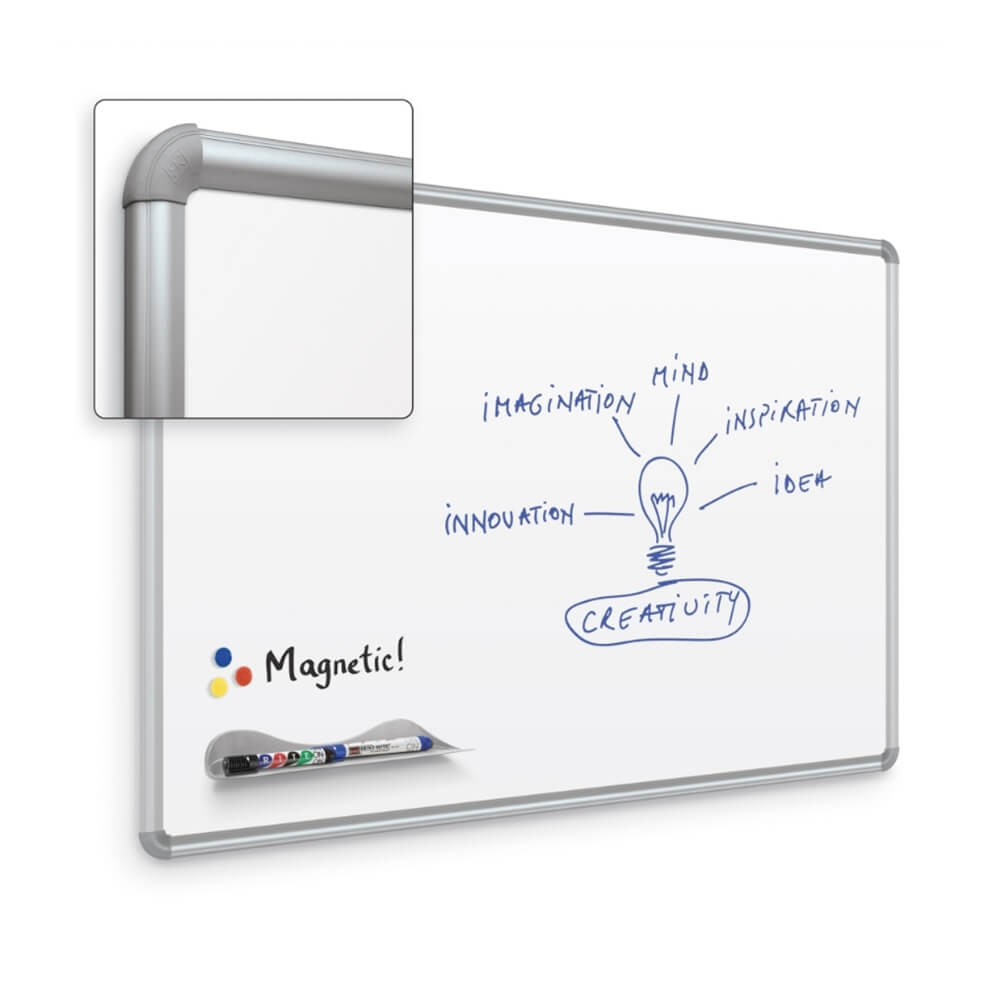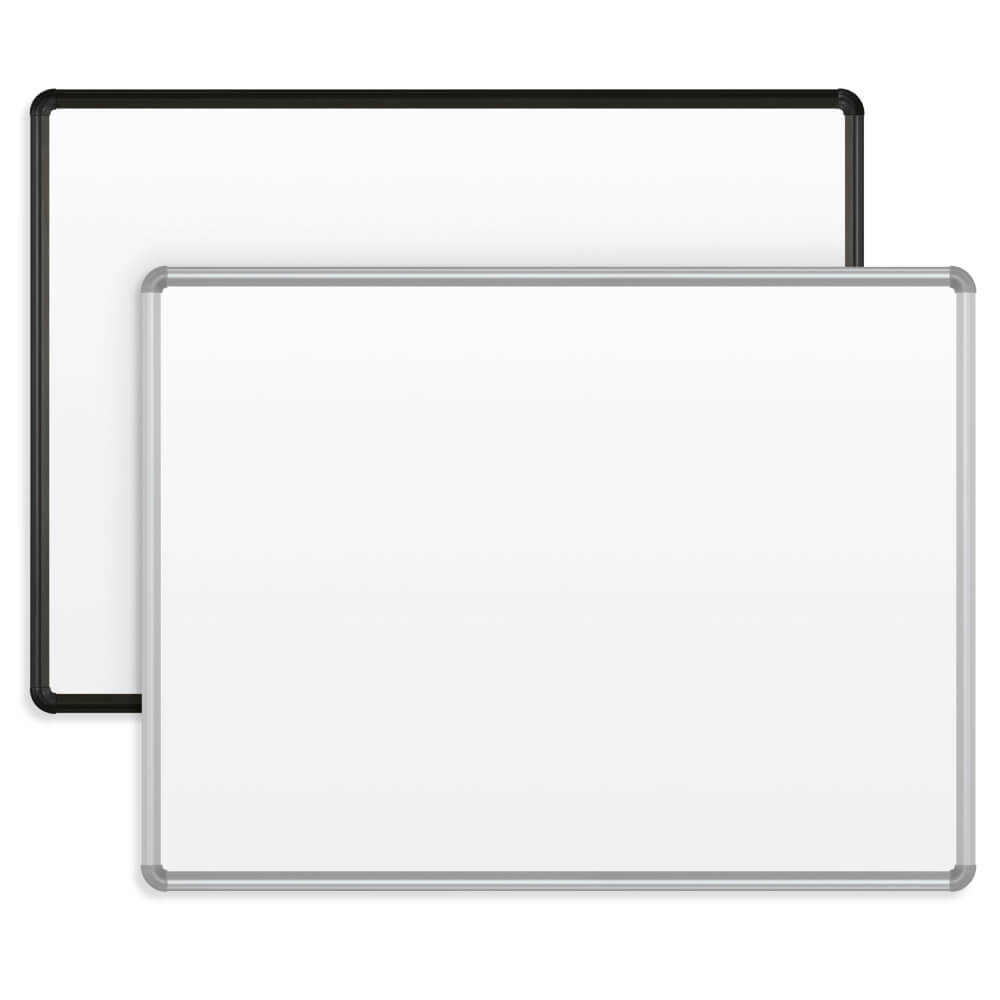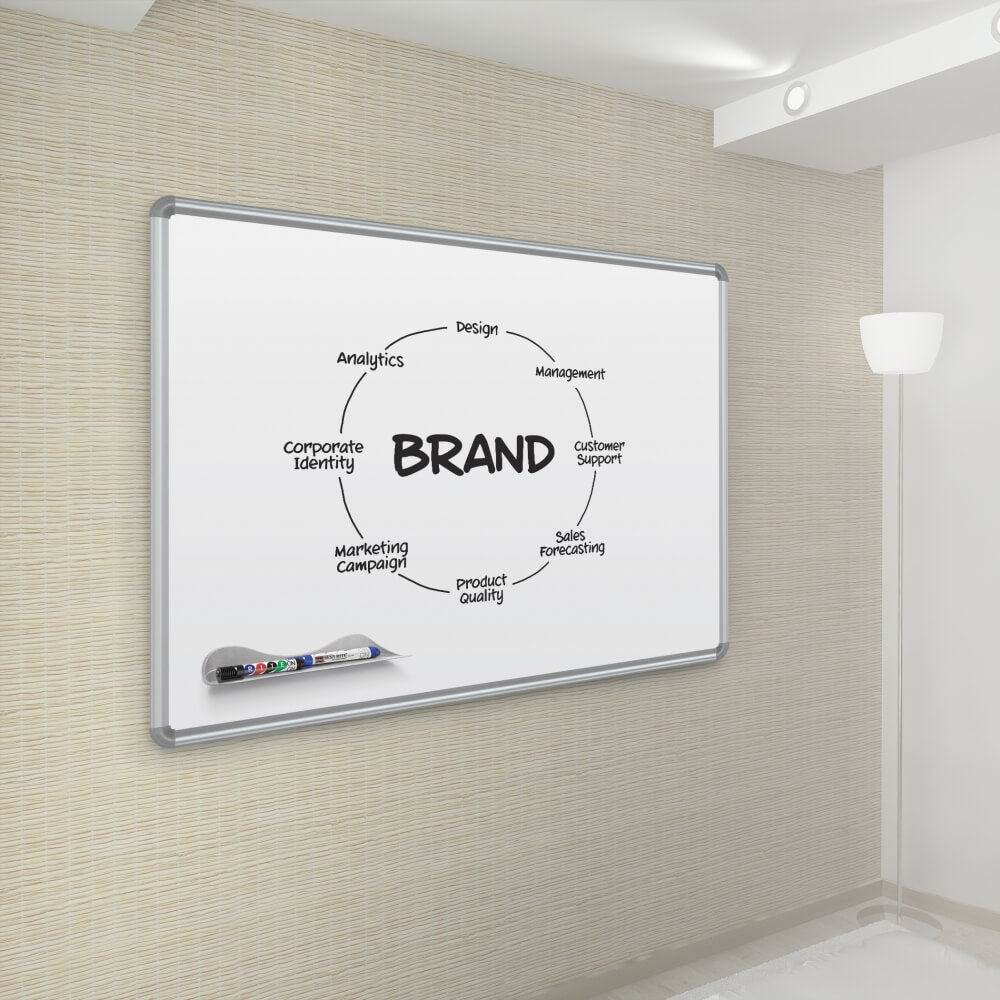 Magne-Rite Whiteboard With Presidential Trim
Description
Magne-Rite Whiteboard With Presidential Trim
Magne-Rite boards feature a magnetic dry erase surface made with PVC-coated steel, specially engineered for exceptionally smooth writability.
Glossy surface erases cleanly with no ghosting and provides excellent color contrast with markers.
Rounded anodized aluminum Presidential Trim includes injection-molded plastic curved corner pieces. Available in black or silver. Includes matching magnetic accessory tray for markers and erasers.
Ten year limited warranty.
For interactive projectors with strict flatness requirements, we recommend the Interactive Projector Board or Projection Whiteboard with Polyvision duo Surface, providing guaranteed results for projectability, erasability and durability.
Tax Exemption
For tax exempt purchasing please open an account on our website and contact us for activation.
All purchases made with this account will be tax exempt.
Contract Purchasing
Contract purchasing is available with Pro Academy Furniture in the states of:
• New Jersey
• New York
• Pennsylvania
• Massachusetts
Click here for the details of contract purchasing with Pro Academy Furniture