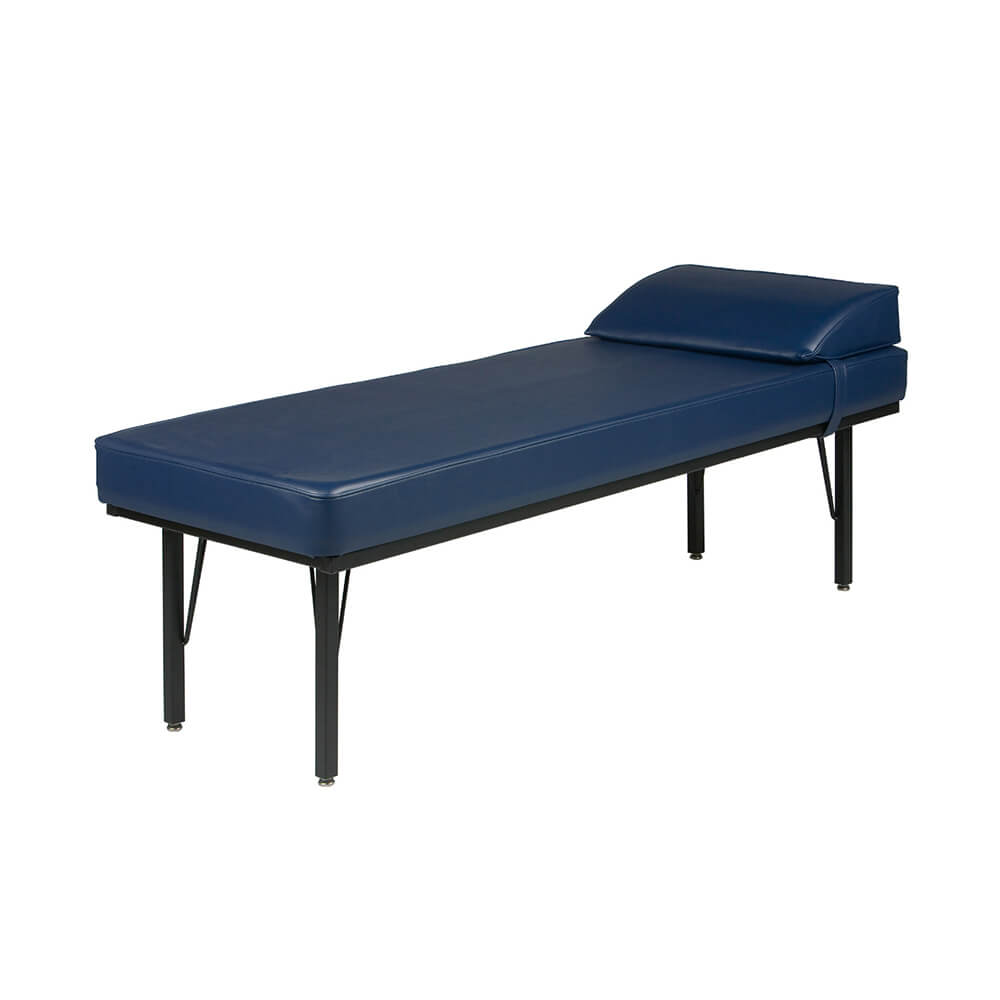 Description
First-Aid Couch
Our premium first-aid couch is neatly upholstered in health-care approved anti-bacterial, bleach cleanable, heavy duty vinyl. The first aid couch also has an optional paper dispenser (not shown). High density foam is used for comfort.
First Aid/Nurse's Couch Specifications Wood Core: 5/8" wood core, medium density, 45lbs. industrial grade particleboard. Properties meet or exceed ANSI 208.1 specifications. All corners radiused for safety. Steel Tubular Frame: 1-1/4", 14 gauge steel tubular apron with 1-1/4", 14 gauge cross brace supports the entire circumference of the couch and prevents warping. The frame has a total of 18" of weld. 4, 1-1/4" fitted tube closures on four sides finish the frame. Leg Mounting Plate: 12-gauge steel plate, formed with four mounting holes and tumble deburred. Leg "V" Support: 5/16" diameter type C-1008 cold drawn steel Sigma welded to the leg mounting plate. Leg Tube: 1-1/4", 14 gauge square steel tube. Minimum 4-1/2" of total weld. Unit is powder painted after all welding is complete. Standard Metal Finishes: Available in standard textured Black. Textured powdercoating hides fingerprints and improves surface wear life.
Glides: Factory installed 1-1/4" Nylon platform style glides. All glides make full level contact with the floor.
Tax Exemption
For tax exempt purchasing please open an account on our website and contact us for activation.
All purchases made with this account will be tax exempt.
Contract Purchasing
Contract purchasing is available with Pro Academy Furniture in the states of:
• New Jersey
• New York
• Pennsylvania
• Massachusetts
Click here for the details of contract purchasing with Pro Academy Furniture