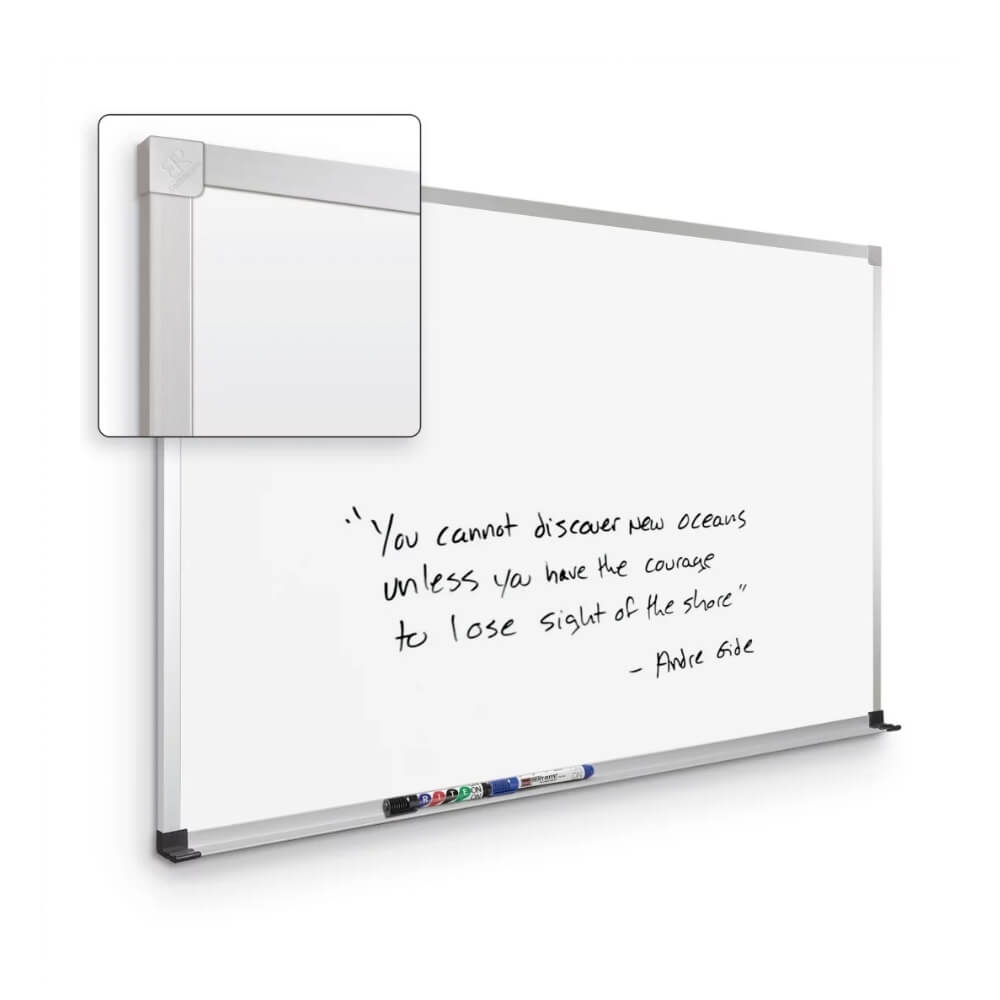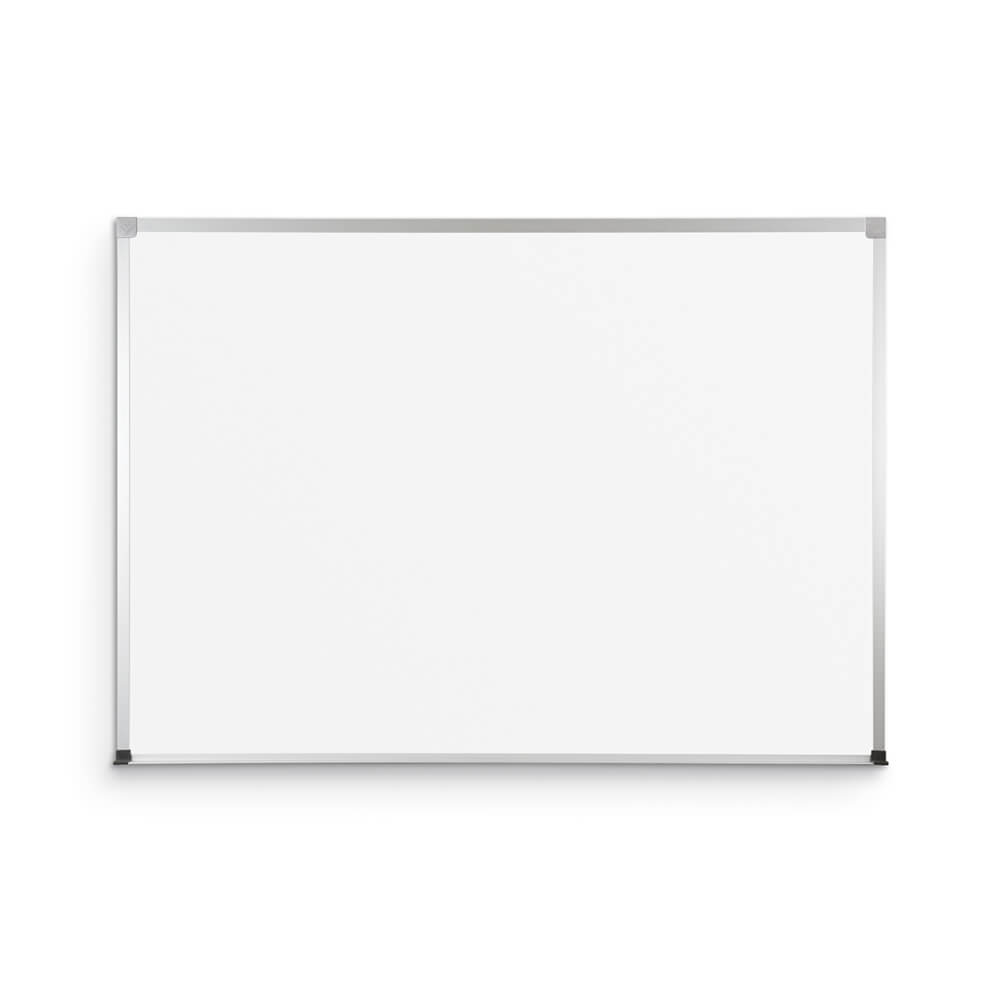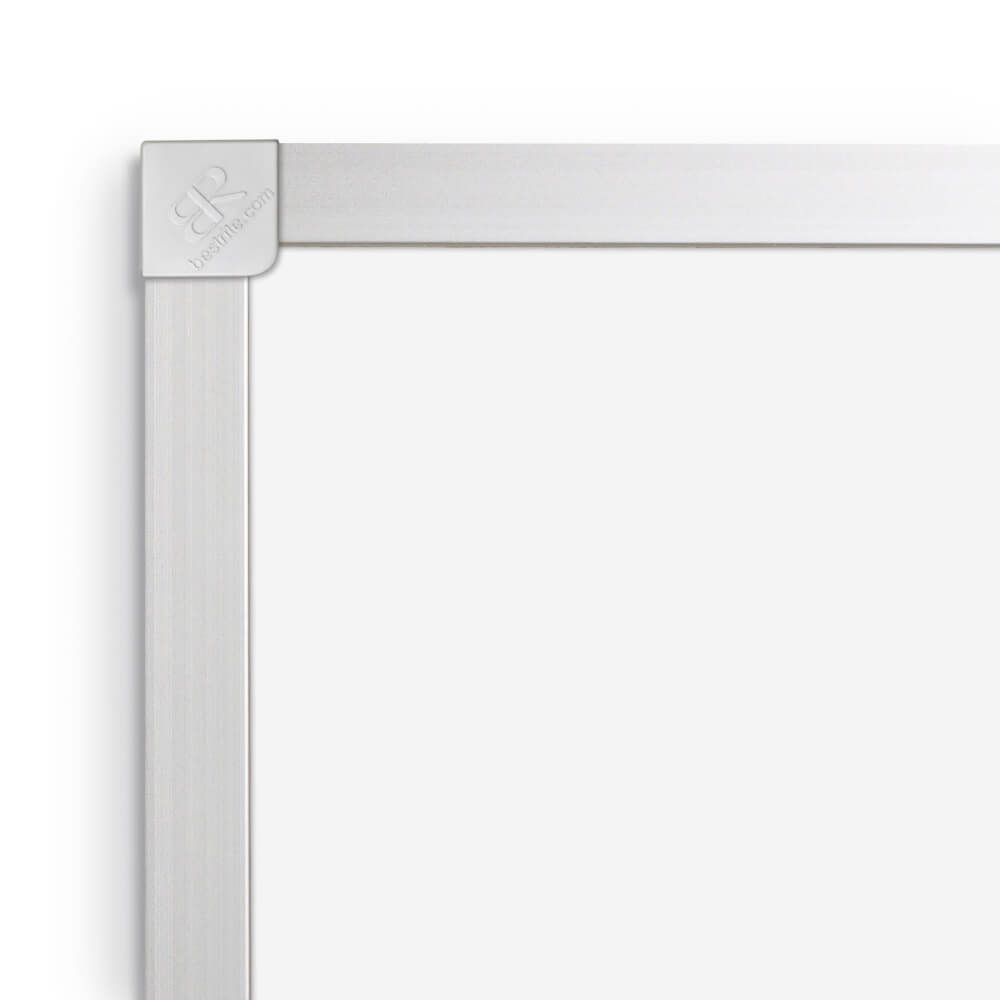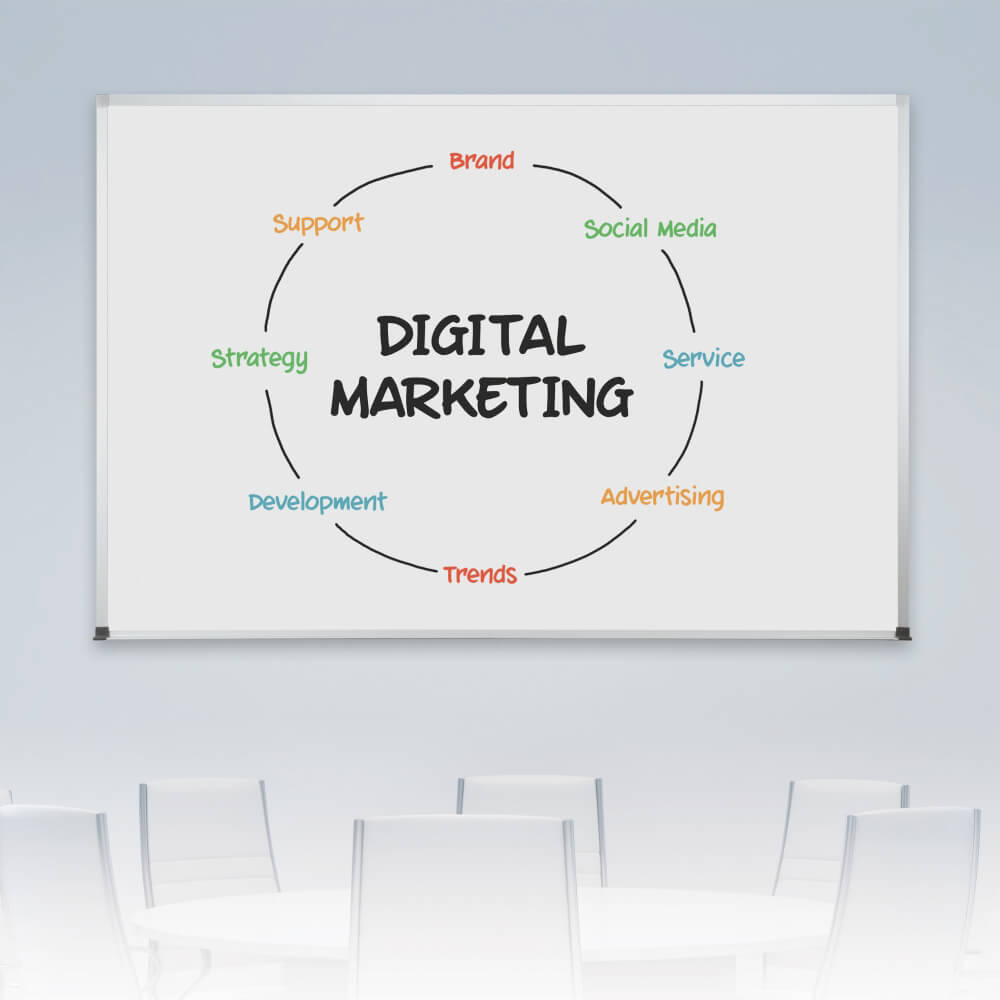 Dura-Rite Whiteboard With Abc Trim
Description
Dura-Rite Whiteboard With Abc Trim
Dura-Rite Whiteboards provide a wear-resistant and dust-free surface at an affordable price.
HPL gives smooth writability and erasability. Taber tests show dust-free Dura-Rite lasts up to 125 times as long as standard melamine.
Surface is permanently adhered to an insulation board substrate.
Anodized aluminum ABC Trim has a .88″ profile with hairline mitered corners. Top corners are protected with aluminum end caps. Full-length accessory tray includes plastic end caps to eliminate sharp corners.
Twenty year limited warranty. TAA compliant. Manufactured in the US of foreign and domestic materials.
For interactive projectors with strict flatness requirements, we recommend the Interactive Projector Board, providing guaranteed results for projectability, erasability, and durability.
Tax Exemption
For tax exempt purchasing please open an account on our website and contact us for activation.
All purchases made with this account will be tax exempt.
Contract Purchasing
Contract purchasing is available with Pro Academy Furniture in the states of:
• New Jersey
• New York
• Pennsylvania
• Massachusetts
Click here for the details of contract purchasing with Pro Academy Furniture